PEC Framing Channels
PEC Framing Channels can be used in different application areas e.g. fixing air ducts, pipes, and electric wires. PEC Framing Channels can also be directly welded on the steel components and are available for small, medium and high loads. They provide easy and quick on-site installation with threaded rods, PEC T-Bolts, special locking plates and other accessories.
PEC Framing Channels are available in different variations and steel qualities. Standard lengths are available immediately. Special variations with special holes can be delivered on request.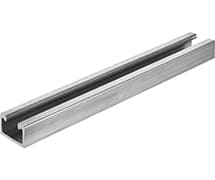 PEC Hot-rolled Framing Channels