PEC Cast-in Channels and T-Bolts
PEC Cast-in Channels are ideally suited for the quick, reliable and cost-efficient fixing of different construction elements. The possibility to make simple and flexible adjustments saves time and money. PEC Cast-in Channels can be supplied in stainless steel or hot-dip galvanized.
Special designed PEC Cast-in Channels are also available on request.
The special profiled foam filler protects the inside of the profile against concrete seeping into the profile. The PEC rip-line system allows the easy and complete removal of the filling from the profile. The clean removal of the filling prevents polystyrene residue at the construction site or at the precast plants.
An extensive accessory program provides ideal conditions for different application areas of the fixing and assembly technique.
We are one of the first manufacturers to develop our cold- and hot- rolled Cast-in Channel according to new approval ETA-16/0929 based on EOTA TR047. The new model has an international validity and customers benefit from reliable state-of-the-art testing and results, transparent assessment data and the application of EC-2 based design codes. In addition, the new provisions allow complex designs, considering variable design conditions.ineering under the General Building Inspection approval. European Technical Approvals, as well as National Technical Approvals, are available.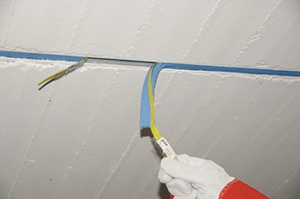 Advantages of PEC Cast-in Channels:
European Technical Approval (ETA)
Hot-rolled PEC Cast-in Channels are perfectly suitable for dynamic loads
No damage to the load-bearing reinforcement
Applicable in concrete pressure- and tensile-stress zones
Corrosion resistant due to hot dipped galvanized or stainless steel
Preliminary planning reduces construction time
Time saving and avoiding fire hazard by using screwing instead of welding
Readjustable at any time
Easy assembly without complicate tools
No drilling required, so no noise and no vibration
Integrated PEC rip-line for clean removal of the filler
Efficient fixing in rows
Comprehensive product range
Solid packaging as required on job sites, also suitable for resale
Download