PEC-MS-D Brick Tie Anchor System
PEC-MS-D Brick Tie Anchor Systems ensure lasting and safe connections of masonry with concrete- or steel-constructions. After the Brick Tie Channel is cased in the concrete, the profiled plastic filling allows an easy and complete removal from the profile.
Thereafter the PEC-Brick Tie Anchors or the PEC Thin-Bed Mortar Anchors are inserted into the channels and pressed into the soft mortar joint. Due to the slipping ability of the anchors in the brick tie channel, the risk of masonry cracks is reduced considerably.
To make connections with steel constructions with welded channels, PEC Brick Tie Anchors are useable in commercially available profiles 28/15 and 38/17.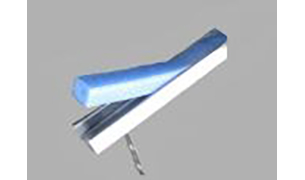 PEC-TEC Brick Tie Anchor System
The PEC-TEC Brick Tie Anchor System is an ideal solution to create connecting walls in a quick, reliable and safe way, without elaborate serrated brickwork joints. The system is very well suited to connect two brick walls or masonry walls with concrete walls.
To ensure a save connection of subsequently built-in masonry walls with existing walls, the PEC TEC Brick Tie Anchor System povides an optimal solution. The brick ties can be inserted into the brick tie channels, regardless of the brick dimensions.
The flexibility of the brick tie inside the channel maintains and reduces the risk of masonry cracking.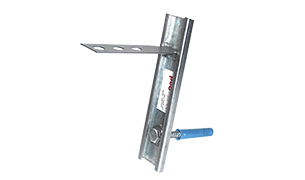 Download