PEC Curtain Wall Solutions for fixing glass elements
PEC Group offers a wide range of products for the fixing of curtail wall elements
Curtain wall anchoring for modern buildings with glass and aluminum facades can be challenging when using standardized fixing products. PEC Cast-in Channels allow flexible fixing option, combined with customized PEC Anchoring Solutions.
PEC Curtain Wall Brackets
PEC Group offers curtain wall brackets for top of slab and face of slab applications which are available in hot-dipped galvanized and in aluminum. The majority of curtain wall brackets for curtain wall are not standard solutions. They are customized according to our customers' drawings and specifications. High-precision casting processes are applied to produce all components.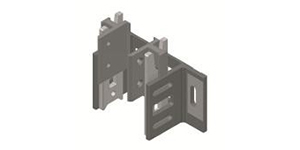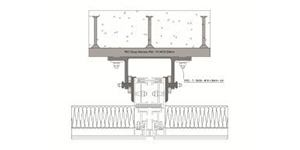 Advantages of PEC Cast-in Channels
when fixing curtain wall facades:
Flexible installation of the facade elements – 3 dimension adjustment


Easy assembly without complicated tools


No drilling or welding required on-site


No fire hazards or damage to installed curtain wall from welding


Faster assembly on-site


No damage to post-tensioned slabs from drilling


Possibility of a later disassembly of the façade elements


Reduced crane idle times during assembly at the construction site